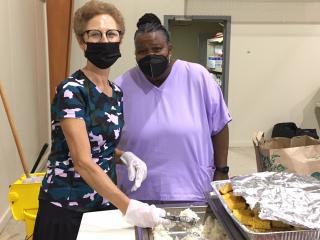 Holy Grill Needs Volunteers July 19-23
HOLY GRILL
We serve hot lunches at Cadillac St. Park, 6117 Cadillac St. at noon Monday through Friday. This BREC Park is located in Zion City, in North Baton Rouge.
Interested in volunteering to help serve lunch? Come and meet the Holy Grill family.
Contact Tonia Causey at our office: 225-267-5600 or register below.