Braver Angels Workshops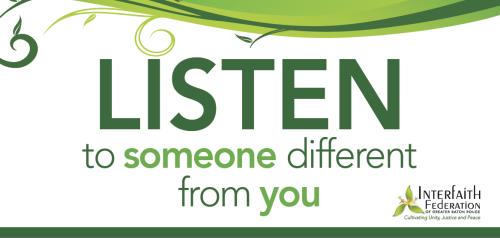 In our current polarized political environment, many of us avoid or dread political conversations with friends or family members whose politics differ from their own. Attend one or both workshops to increase your skills in dealing with tough conversations. Braver Angels is a national organization dedicated to overcoming polarization.
Leader: John Fletcher is the Billy J. Harbin Associate Professor of Theatre at Louisiana State University. He studies social change performance and online disinformation/ misinformation.
1) Depolarizing Within
Tuesday, March 16, 6-8:30 pm—More Info & Register
Designed to foster skills to help you lessen the effects of polarization when you encounter them in your political conversations. Polarization refers to how we regard and talk about large groups of ordinary people on the other side of the political aisle.
2) Skills for Bridging the Divide
Saturday, March 20, 3-4:30 pm—More Info & Register
Designed to teach skills for having respectful conversations that clarify differences, search for common ground, and affirm the importance of the relationship. They also give participants a safe environment to practice those skills.