Contemplative Retreat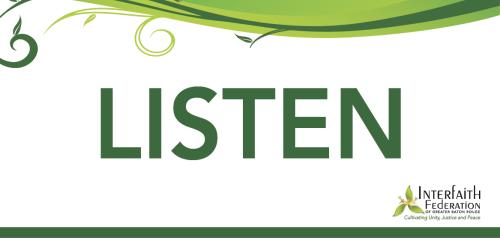 Listen to the River Inside
Tuesday, March 2, 2021
8 am - noon
Leader:
Rev. Robin McCullough-Bade, Executive Director, Interfaith Federation of Greater Baton Rouge
Format:
Zoom webinar
Registration is needed:
REGISTER HERE
No cost
Amid such deep loss and overflowing change of our COVID world, take time to listen—to the One who created you, to yourself, and to the earth. Pamper yourself with this intentional retreat at your own setting.
Format: This retreat blends together focused presentations followed by "assignments" to be pondered in your own individual setting.
Alone, yet not isolated.
Open, yet with a structure.
A Retreat: What a meaningful way to begin the month of March.