MARCH: Listening Post Month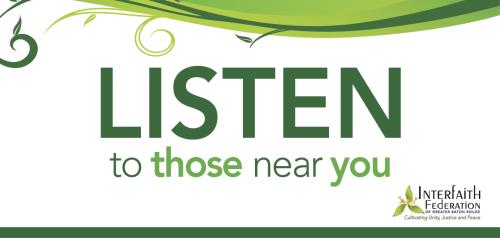 Listen!
The pandemic has impacted each of us. People are hurting.
People are lonely. People are on edge, ready to explode.
Healing comes as people tell their stories.
YOU provide a gift as you listen.
YOUR CONGREGATION provides a gift as they listen not just to each other, but as they "listen to others" beyond their faith community.
How might YOU be intentional as you "listen to others" throughout the month of March.
How might your congregation expand their capacity to listen?
---