Remembrance of the Baton Rouge Bus Boycott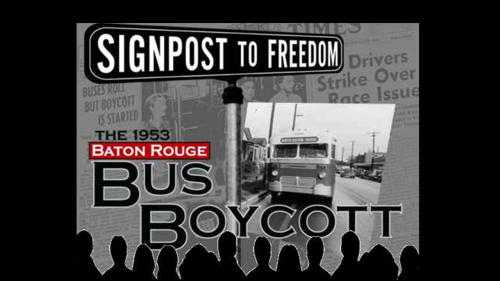 This week local residents not only celebrate Juneteenth, but also honor the 68th anniversary of the Baton Rouge Bus Boycott. The Baton Rouge bus boycott was a boycott of city buses launched mid-June, 1953 by African-American residents of Baton Rouge, LA who were seeking integration of the bus system.

This action came about because Martha White, who was one of the instrumental organizers, stood her ground and refused to forfeit her seat on a city bus, per a city council ordinance to desegregate buses. At that time, she was met with opposition from the bus operator. Her actions were instrumental in launching the Baton Rouge Bus Boycott. Baton Rouge's bus boycott was one of the nation's first public transportation boycotts of the Civil Rights Movement, and later provided the structure for Martin Luther King Jr. to start his own bus boycott in Montgomery in 1955. Ms. White recently passed on June 5, 2021.
---