For the first time since the onset of the pandemic in 2020, the congregations of the Interfaith Federation came together in person for the annual Sounds of CommUNITY Concert on Sunday afternoon, July 9. It was a truly fun and inspiring evening of beautiful music and dance!
Approximately 400 people from across the community braved the Sunday afternoon heat and thunderstorms to gather at the Baton Rouge Stake Center on Highland Road. The program lasted about two hours, and featured fifteen different performing groups - full choirs, ensembles, solos and even dancers.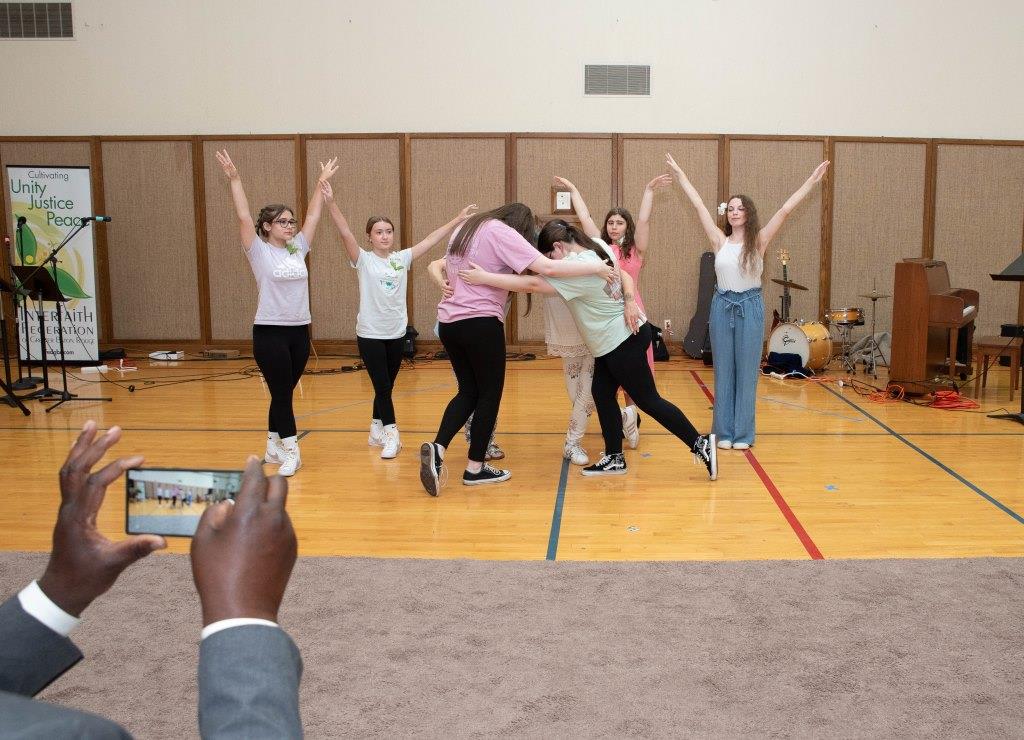 The evening's theme was "Harambe," a Swahili word meaning "pulling together."
"It's a perfect theme for this occasion, our first time back together since the COVID pandemic," remarked Rev. Jon Parks, Executive Director of the Federation. "Not only are we 'pulling together' as a group once more, but this theme is a reminder. With all the challenges we face in our community today, we can only overcome them when we do the work and pull together."
The concert drew members and leaders of many area congregations, but also drew the attention of Mayor-President Sharon Weston Broome and local news outlets (see the link below to a feature on WAFB).
The Board of Directors of the Interfaith Federation expresses their thanks to the many inspiring performers who shared their gifts. The Board is also grateful to the Church of Jesus Christ of Latter-Day Saints for opening their facilities and providing volunteers and refreshments.
See more photos at the event page here.