On Saturday, Nov. 19, we held our first revitalized Holy Grill Health Fair - and it was a big success! Nearly 100 people braved the rain and chill to gather in the Cadillac Street Gym to learn more about health and good nutrition. At tables around the gym, participants were able to:
eat samples of healthy, affordable recipes
receive flu shots and health screenings
sign up for courses and programs
plant vegetables in container gardens
receive information about local events and services
This kind of event is only possible through partnership -
30 organizations were involved
in making this day a success, from presenters to contributors and underwriters (see full list below).
Another Health Fair will be held in the spring. Want to be involved? We'd love to have more volunteers and organizations take part! Contact us - call the office (225-267-5600) for more information.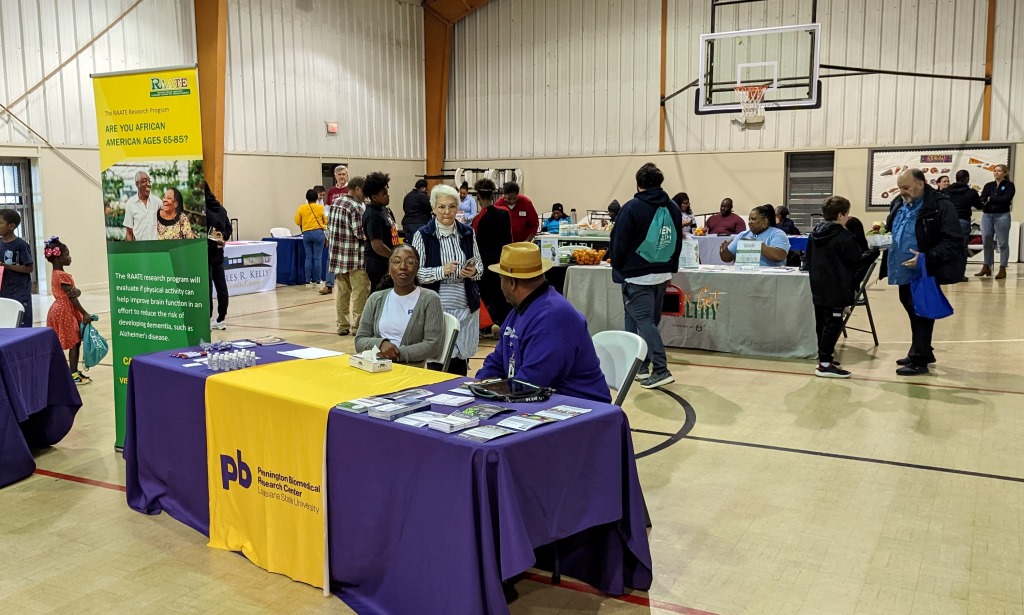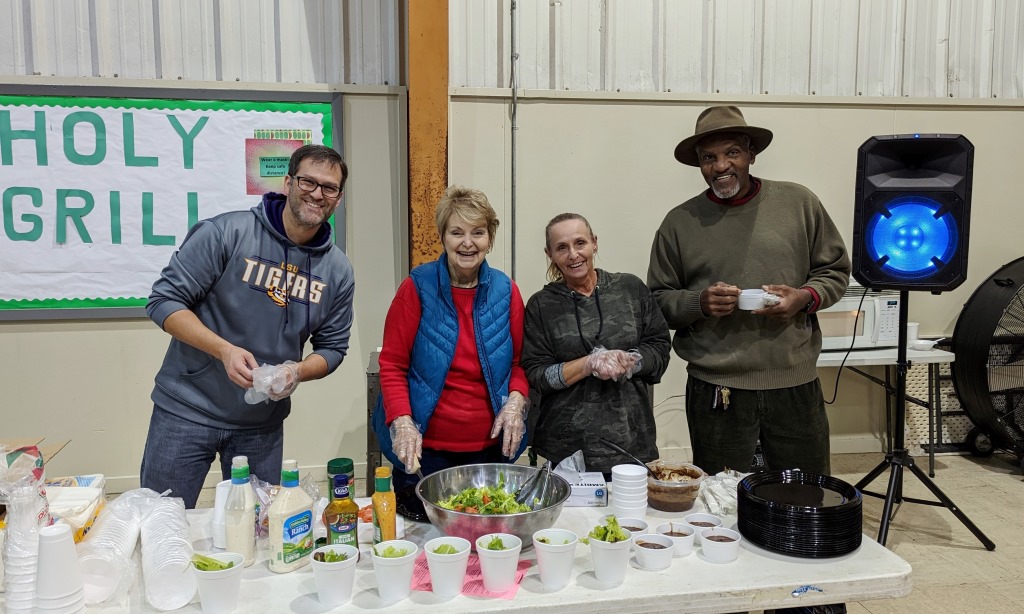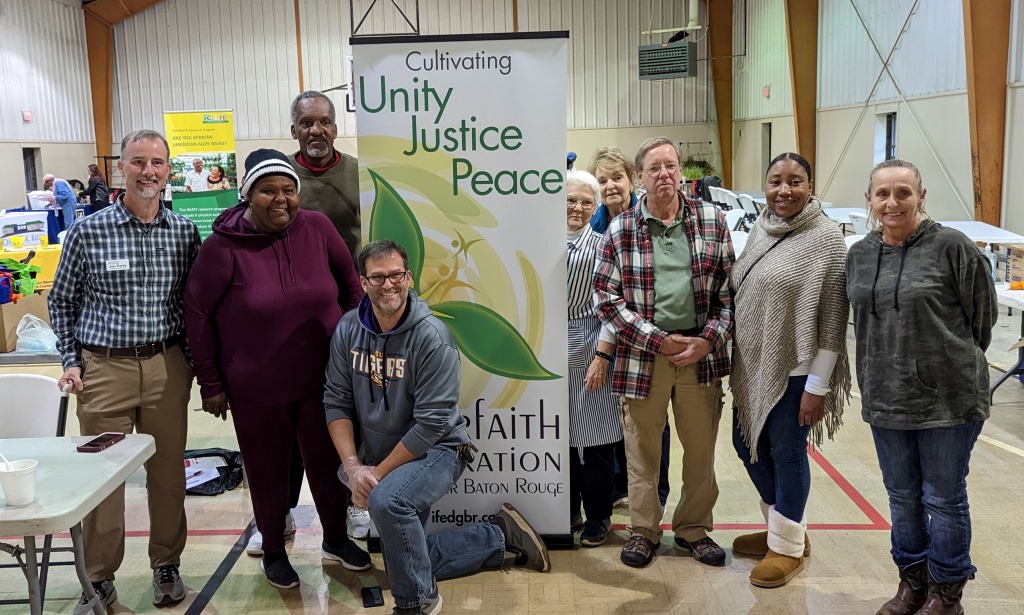 Health & Taste Fair Partner Organizations
Huey & Angelina Wilson Foundation (Event Underwriters)
American Heart Association
AMI Kids
Black Family Initiative
BREC
Charles Kelly Community Center
EBR Public Library Bookmobile
Dr. Jason Hutto, DDS – Cosmetic Dentistry of Baton Rouge
Louisiana Egg Commission
LSU Ag Center Seeds to Success Program
LSU Ag Extension
LSU Ag Food & Nutrition
Mary Bird Perkins Cancer Center
Oak Street Health
Obrien House
Ochsner Health North
Open Health Care Clinic – (HAART)
Our Lady of the Lake North
Pennington Biomedical Research Center
Redesign Schools - Glen Oaks Middle
Sickle Cell Anemia Foundation
Southern University BR Ag Center of Excellence
Southern University BR Ag Extension
Syngenta Corporation
Top Box
The Walls Project (EBR Mayor's Office)

Geaux Get Healthy
Baton Roots
OneRouge

YMCA (door prize)